Download it for your iPad Now: Kids Words or iPhone: Kids Words only for $2.99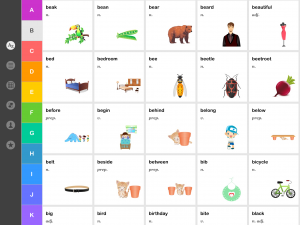 You want your child to do well in school and you should start preparing now. Strong vocabulary will help your child to grow into a good reader and facilitate all kinds of learning. iOS app is the best recommended educational tool for children to learn essential English words digitally.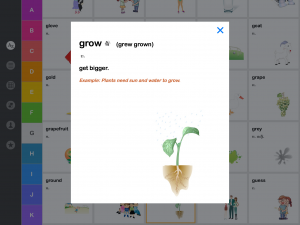 You can wisely make use of your iPad or iPhone to develop your child's vocabulary. With the card-styled interface, Kids Words app provides more than 1000 fundamental English words with child friendly cartoon pictures, real-person pronunciations and sentences examples. The words are arranged with relevant pictures just like in flash cards and each word has a corresponding real-voice pronunciation. Thus, your kids can listen to how those words are supposed to sound. Aside from the voice feature, each word comes with its accurate meaning, how it is use in a sentence and graphic presentation to illustrate the word. Your kids can easily gain a better understanding of the word without getting confused. Kids words can be reviewed or searched in alphabetical order to allow easy navigation through the app. It also can be presented in categories as well: animal, body, tool, time, vegetable, color etc. and this will help your child to master a group of related terms quickly. Kids Words app is carefully designed to give children an interactive and fun learning experience. By offering a words game, it can help you assess learners' English language development as they try to identify the words according to the pronunciations. The more stars they get from playing the game, the better. You can also guide your children as they try to play the word app game.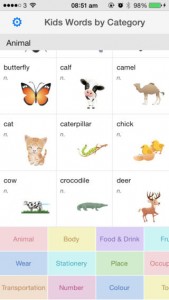 Kids Words is an excellent English educational app combined verbal and visual learning for children. You won't longer need to buy chalkboards, flash cards and other teaching materials. Kids Words will help the beginning English readers to build the core vocabulary in an engaging digital environment.
Download it for your iPad Now:  Kids Words
Download it for your iPhone Now:  Kids Words
Or have a look of the Free Lite version: Kids Words

Follow us on Twitter: @TouchApp_uk


From Mobile App development company TouchApp