Download it for your iPad Now: Focus on Plant or Android Tablet: Focus on Plant for Android  only for £3.49 Or have a look of the Free Lite version: Focus on Plant Lite
The world of plant is beautiful, intriguing and always full of surprises! Using the most delicate illustrations and informative images, this popular science app presents you a comprehensive introduction to the main aspects of plant science.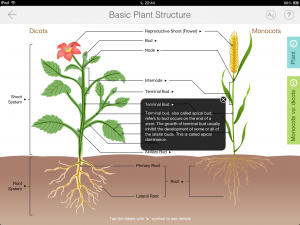 Carefully designed interactive info graphics including the typical plant structures, flower structure, leaf structure and root structure reveal the extraordinary details of the world of nature. It helps you to learn the key concepts of plant structure, plant cell, plant physiology, plant evolution and the life cycles of plants. This app intrigues you to find out how plants disperse their seeds, how plant cells divide, how monocots and dicots plant differ?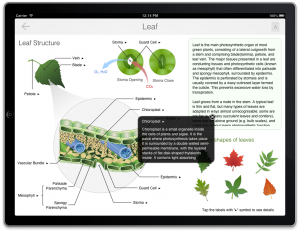 "Focus on Plant" also integrates an auditory glossary, which helps you to grasp the correct pronunciation of plant science terms. The newly updated version (Sep 2013) adds in creative interactive quiz to inspire students' self-learning attitude. Great efforts have been made (including use of science animations) to ensure the process of learning "fun".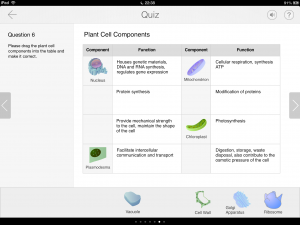 Perfectly interweaving science, art and the latest iPad technology, it is definitely one of the best science iPad apps for education in the market.
Download it for your iPad Now: Focus on Plant
Download it for your Android Tablet Now: Focus on Plant
Or have a look of the Free Lite version: Focus on Plant Lite

Follow us on Twitter: @TouchApp_uk


From Mobile App development company TouchApp