Web Design and Web Development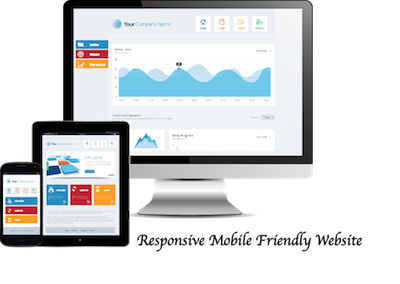 Website design and development is essential in almost all our development projects. Our talented team of web designers and developers has created sites for schools, technology companies, eCommerce businesses and many more – so whatever your business is, we can help it shine online.
Many of our developments include a bespoke made, online web portal, giving our customers a quick an easy way to control and monitor their content and data from anywhere in the world. We also create bespoke web applications that stand on their own two feet. They are perfect for time saving applications such as data aggregation, collection and storage.
Please contact us for more details.
Example:

EcoWonder ( www.ecowonder.co.uk): Highly customized Wordpress and Woocommerce website for eco-friendly products with bespoke developed REST API Endpoints to integrate website, backend, Amazon and Ebay shopping.
Integrated Mobile Solutions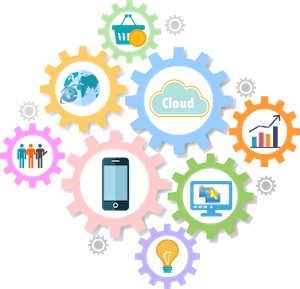 We believe a robust mobile strategy should be designed to align with – and contribute to – the overall business goals and strategy. We will help you to achieve your own "Business - Centric" mobile strategy.
We provide complete mobile solutions to integrate with your existing systems and activities:
Mobile solution consultancy, including the platforms your app should be built on, the device features the app could use, development process, approaches for monetisation, an estimated timescale of development, etc.
Mobile App design and development for iOS (iPhone and iPads), Android and Windows (phone and tablets) etc.
Web support, including web design and development, website hosting, Server End support, database and cloud
eLearning and mLearning support, including content design and development, project management and consultancy. 
Please contact us for more details.
Bespoke Cloud Software Development
All businesses operate differently which very often means their software needs are different too. We deliver expertly designed tailor made cloud software solutions that do the job better than off-the-shelf alternatives because they are designed to work the way your business works.
Combined with cloud database, bespoke software increases your productivity and reduces costs by automating repetitive tasks. We also provide maintenance support for the software system and update when your needs change or evolve. TouchApp offers unbeatable value for money in terms of the quality and cost effectiveness of the bespoke cloud software solutions that we create for our clients.
Please contact us for more details.
Tailored Approach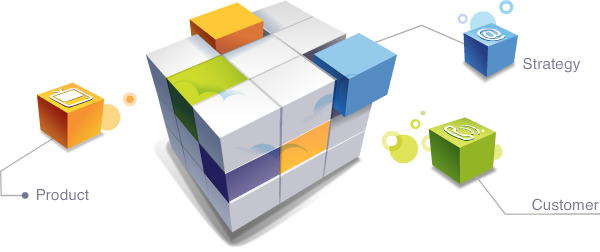 Evaluate

We meet and discuss your requirements and processes, review existing assets, and uncover your unique mobile opportunities. We will help you to refine your mobile vision, set investment priorities and provide actionable plan.
Define

With your inputs, we will define a list of goals and assess them against specific mobile objectives and capabilities. We will work together to confirm requests, deliverables, checkpoints, key drivers and detail timeline of the project.
Delivery

Through creative design and technology, we help to realize your mobile blueprint. Our pragmatic process emphasizes immediate, incremental successes and the flexibility to adapt as the project progresses. With continuous integration and unit testing approach, we eliminate errors early and keep delivery on schedule.
Support

We can provide long-term technical support to help answer questions or troubleshoot problem areas. Our consultants are on hand to ensure your employees are properly trained and you have the necessary tools to get the most out of your mobile project.
Practical Areas
Education

The booming web and mobile technology are changing the way of teaching and learning. We build the top grade eLearning and mLearning solutions to deliver lively, engaging and effective education.

Field Enablement

We build mobile tools to help improve field workers' ability to remotely collect data, manage workflow, and have information at fingertips. With mobile intelligence, users can process decisions and analyze the latest information at any hour or location.

mHealth

mHealth—the provision of health services enabled by mobile communications—is poised to revolutionise the way healthcare is delivered. We can provide transformative mHealth solutions to extend access, reduce cost, change behaviors and improve health outcomes.

Machine-to-Mobile

Mobile is giving shape to the Internet of Things. We can support your integration of existing hardware data to the cloud, allowing users to control and monitor machines through mobile devices. 

Business

Mobile Apps can help to showcase your products and services, improve working efficiency and engage with customers. Great customer experience and real-time feedback will add value to your business.

Social

Users are now spending more time accessing social media from mobile devices compared to desktop computers. We can integrate all social media channels with your branded mobile App to help you communicate seamlessly with the audience.
Collaboration

Society of Biology
In year 2013, TouchApp collaborated with the Society of Biology and developed a mobile app for researchers to study the house spiders' behaviour and habitat in the UK and Ireland. The new free mobile app, Spider in da house, was released in August and provided both iPhone and Android versions for FREE downloading. Every app users can take part in this exciting research activity, sighting house spiders and so far, scientists have received nearly 2000 spider records around UK. They are satisfied with this new "Mobile App Assisted Research" mode.
"This year we are going to record house spiders as they move indoors, and we need sightings from around the UK. A free house spider recording app 'Spider in da house' is available through the Android and Apple app stores. The app, developed by us and built by TouchApp, allows people to report their sightings of Tegenaria spiders and helps identify other spider species." - From the Society of Biology website
---

Nutritional Science Division, University of Nottingham
In year 2013, TouchApp collaborated with the Nutritional Science Division, University of Nottingham to develop protein array data prosessing system. This PHP based online data processing system can help researchers to processing the GPR data, which generated by GenePix® machine, and store the required data set into the online database. The system enhanced the laboratory automation and greatly improved the research efficiency.