Download it now just for £0.59 or $0.99:

For your iPad :ChemCalc (iPad) Or Android tablet: ChemCalc (Android tablet)
Whether you are a student, a laboratory technician, or a professor, ChemCalc is the app that should catapult your chemistry a couple notches higher. A solution for all of your chemistry needs, the magic app boasts a broad spectrum of killer features that are sure to ease things for you. These range from calculating molecular mass to learning fundamental properties of chemical compounds, all on your iPad or Android tablets.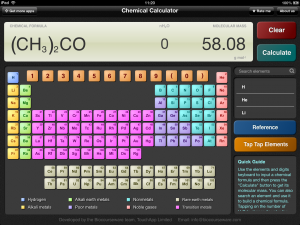 ChemCalc is well laden with a unique elements' keypad (periodic table like), alongside that of the digits', which does help input chemical formulae to ease molecular mass calculation. Further, yet, you can create chemical formulae with hydrate. And it's as easy as 1, 2, 3… All you need to do is tap on the number of H2O to alter its hydrate value. ChemCalc does exhibit the elements' basic properties, too, provided you long-press respective keys of given elements. Another thriller is the apps' ability to give English pronunciations to names of all elements. Yes, you finally can speak with confidence, even in the chemistry field, without fear of pronouncing things wrong.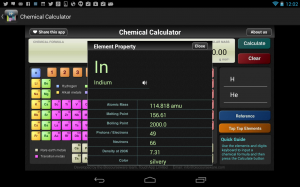 A chemical reference is right at your disposal with ChemCalc as well. It allows you to quickly check common ions to acids to bases with correct English pronunciations. It gets even handier with the integrated chemistry game – 'Tap Tap Element'. It provides an engaging learning experience for students to easily remember the periodic table with fun.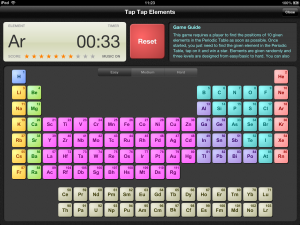 Download it now just for £0.59 or $0.99:
For your iPad
Or
Android tablet:

Follow us on Twitter: @TouchApp_uk


From Mobile App development company TouchApp